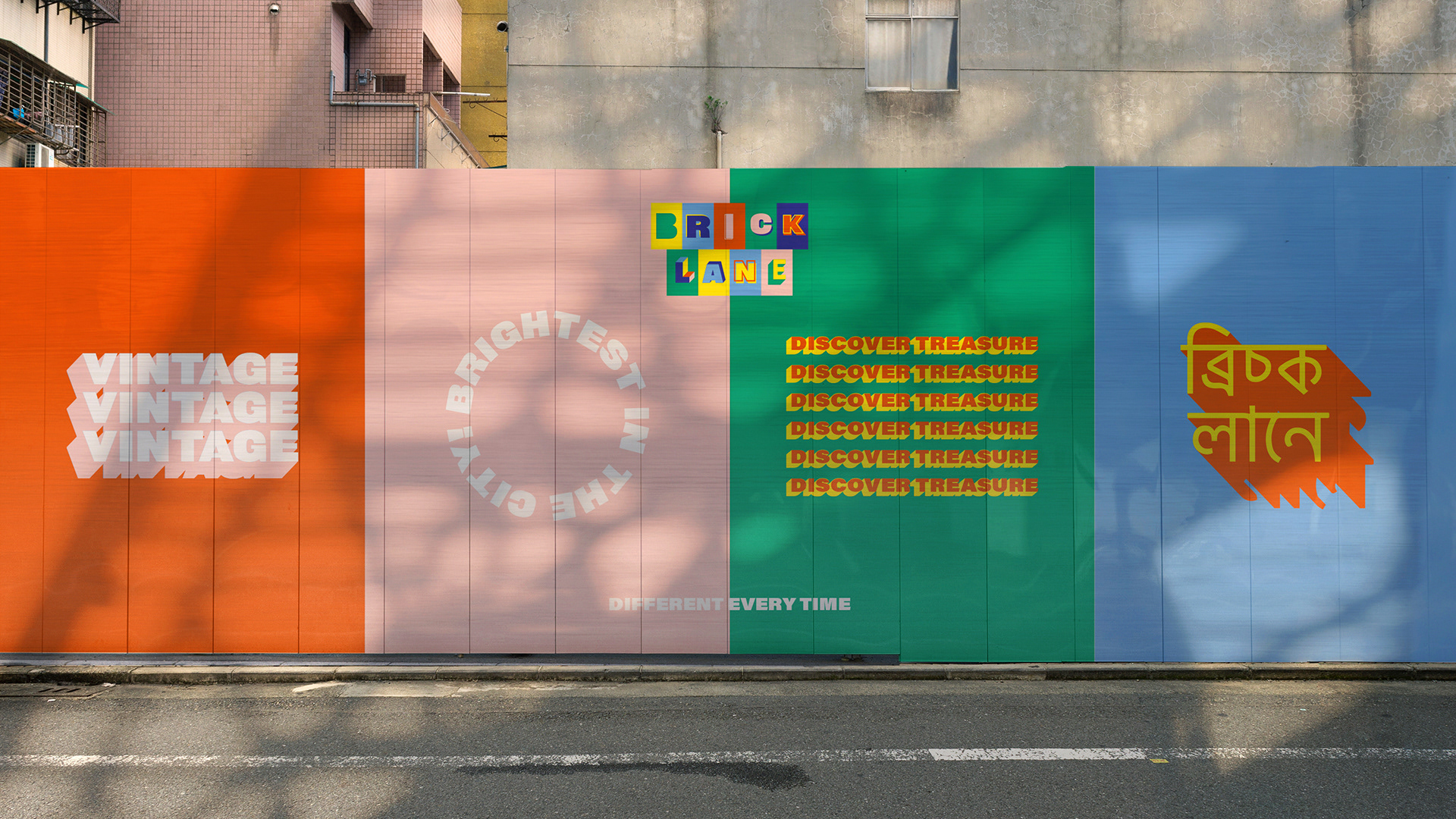 The Visual identity is inspired by the bright and colourful market stalls and street art found all around the market area. I used reviews from the market to collate a selection of phrases that describe the market and its variety.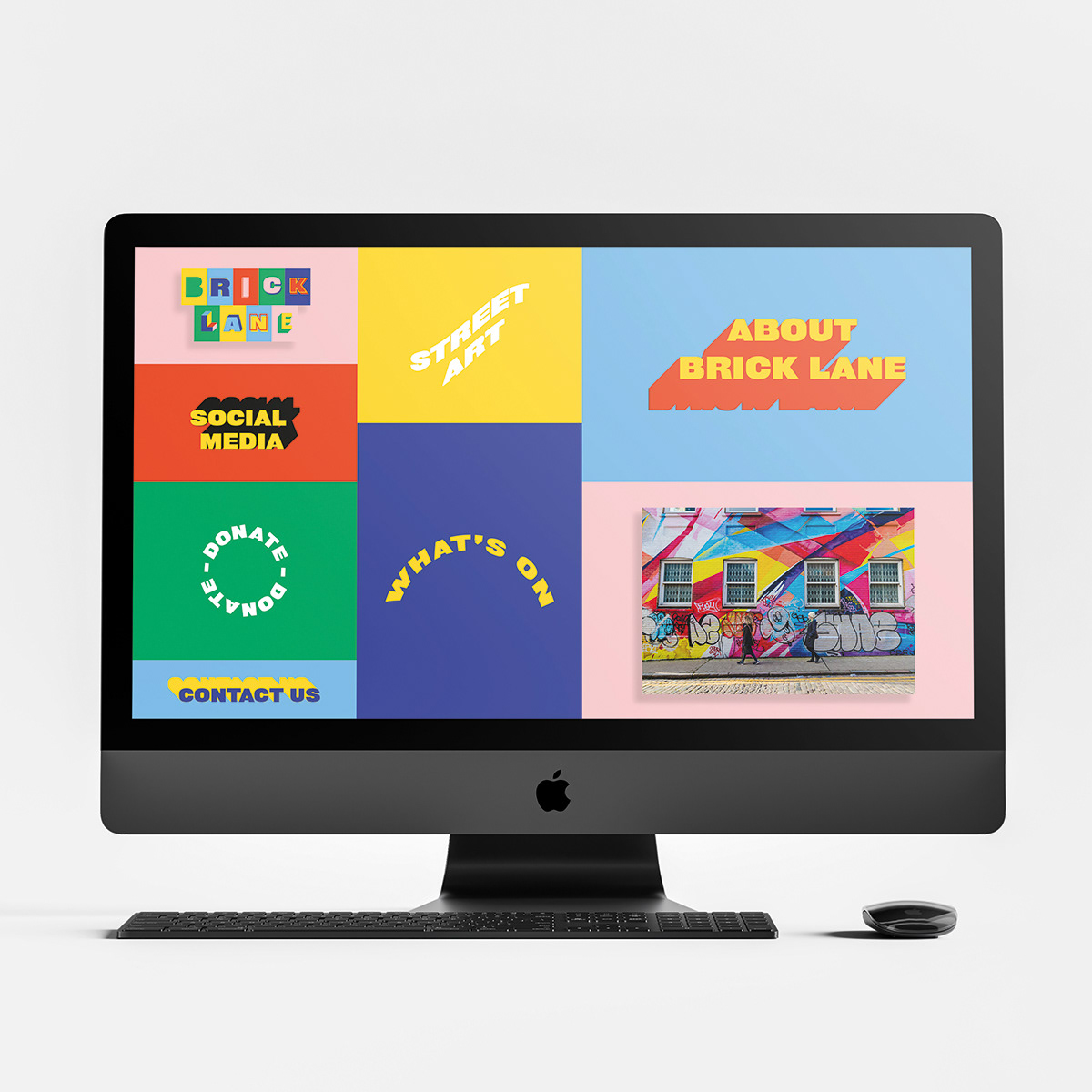 One thing Brick Lane Market really lacked was a powerful website, I designed the website to match the layout style of the posters and other deliverables. 
​​​​​​​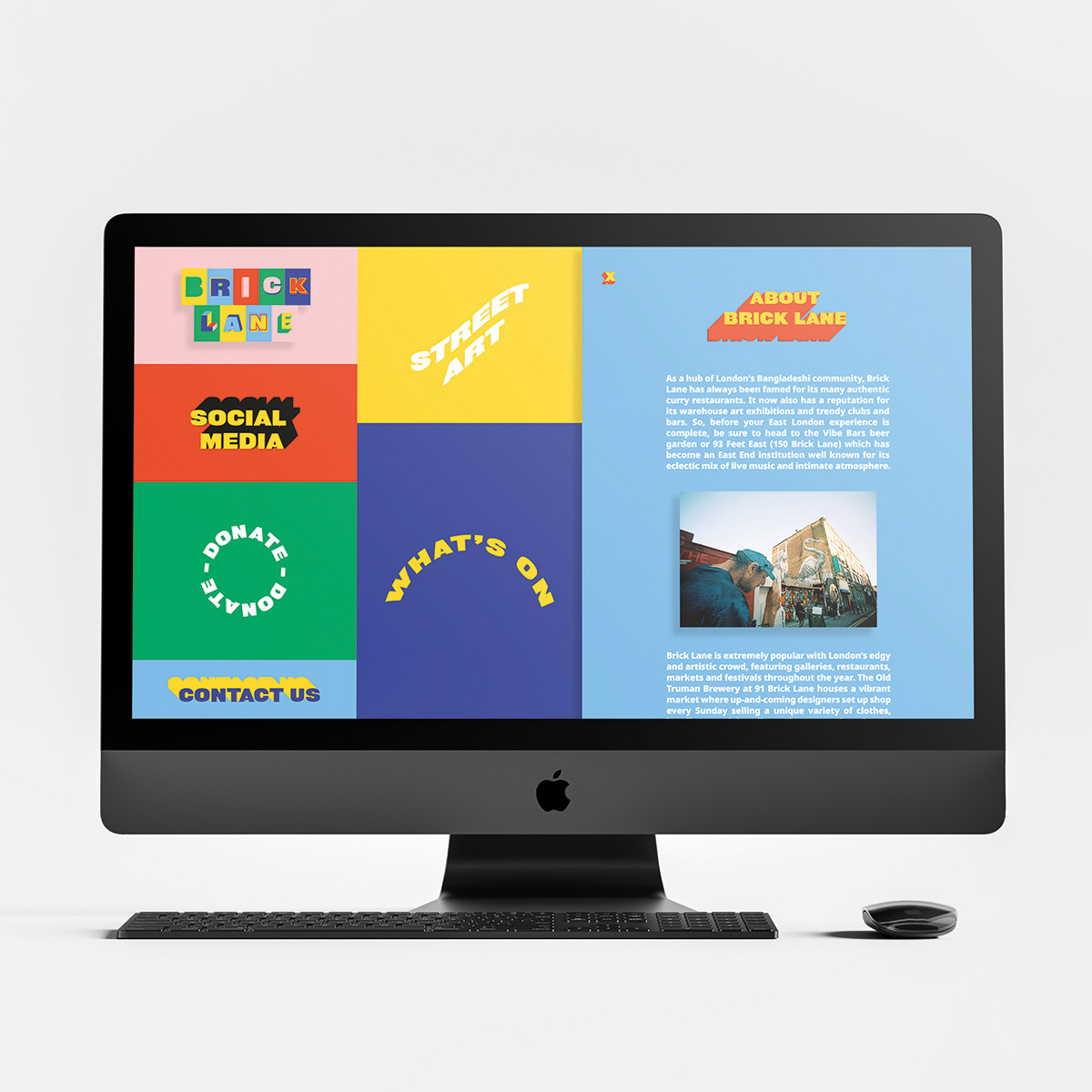 The website allows the user to find out some of the key information about the market as well as finding out its history.  The design interactivity of the website means that everything is viewed on one page. Meaning the website is easily usable for any audience.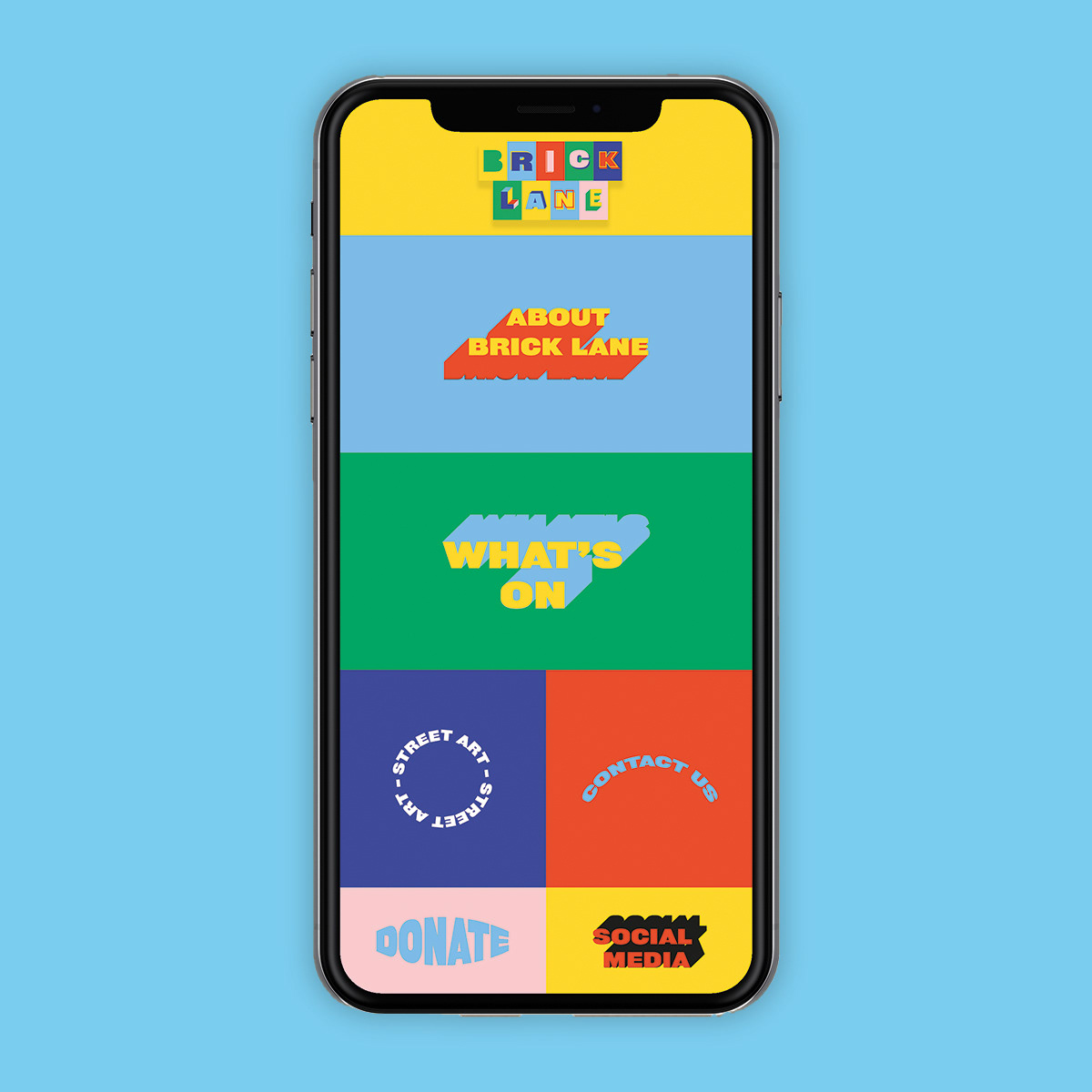 I also designed the website to be viewed from a smartphone, seeing as over 50% of website interactions are now viewed from these devices.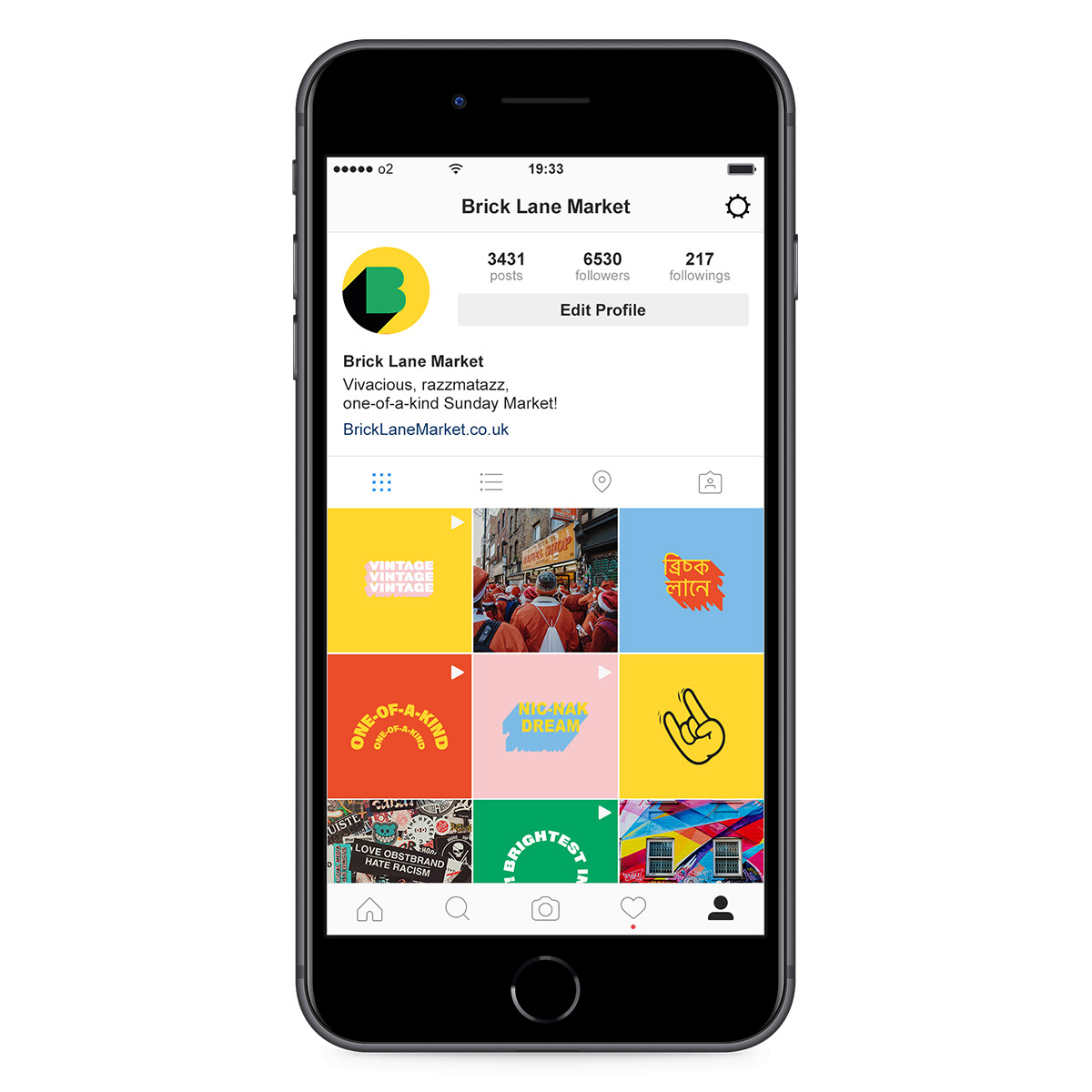 To bring Brick Lane Market more up to date I designed them also a social media page where updates and information can be viewed. As well as being able to keep up to date with the market I also designed a set of animations to add more interactivity on the social media page.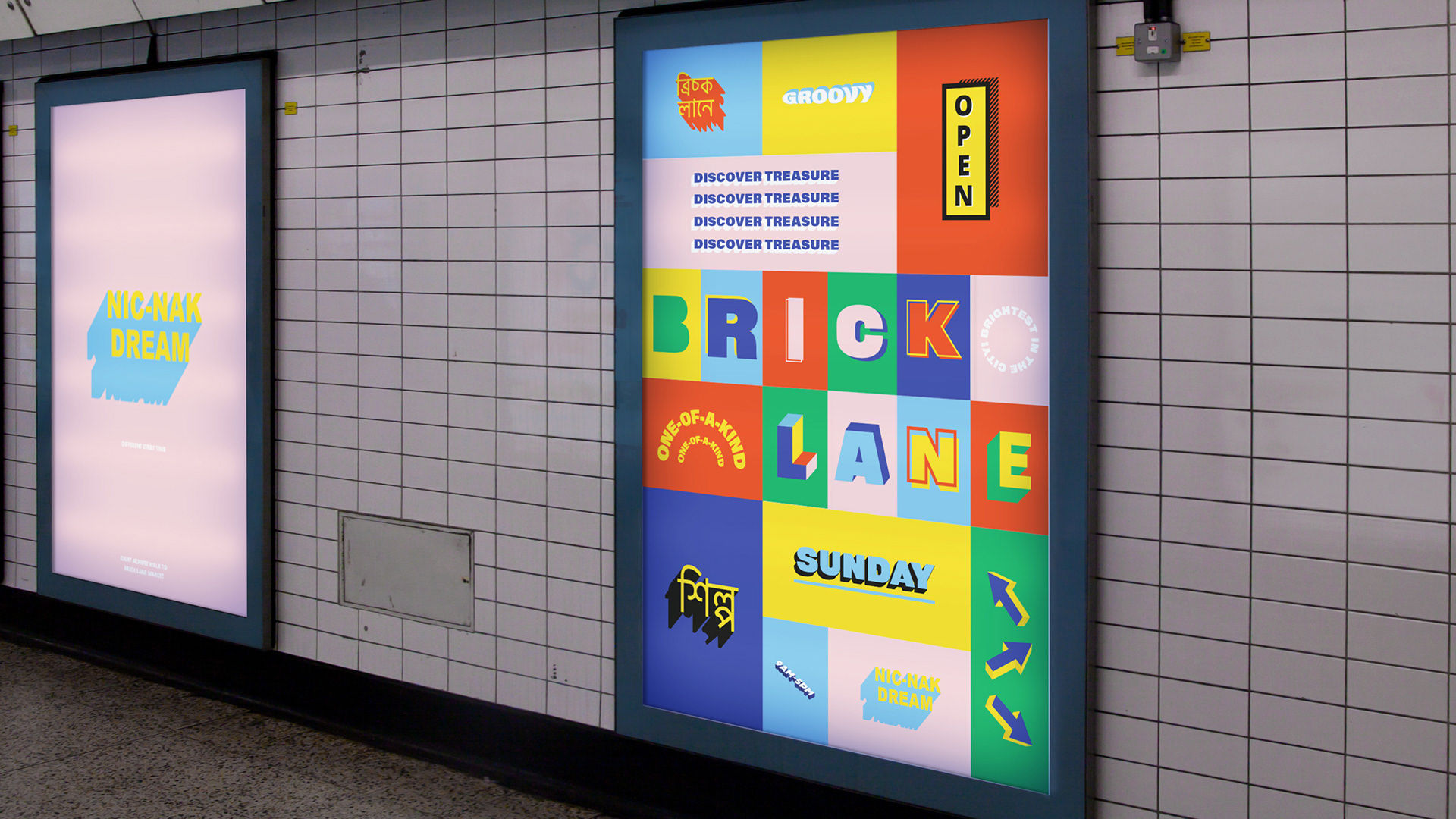 I designed also signage to direct people to the market itself, being viewed on lampposts around the London area and also placing them within the London Underground stations. 
​​​​​​​