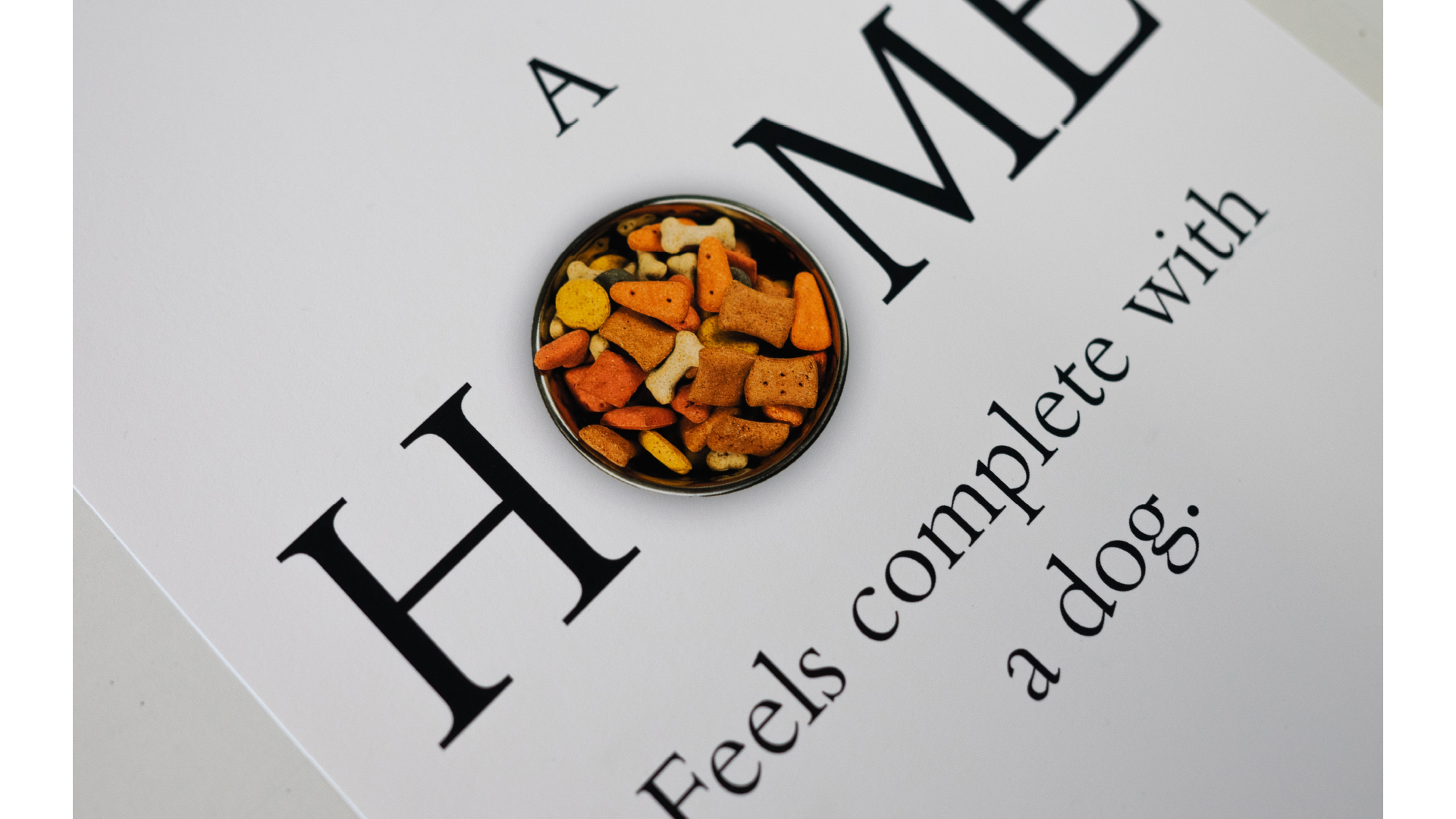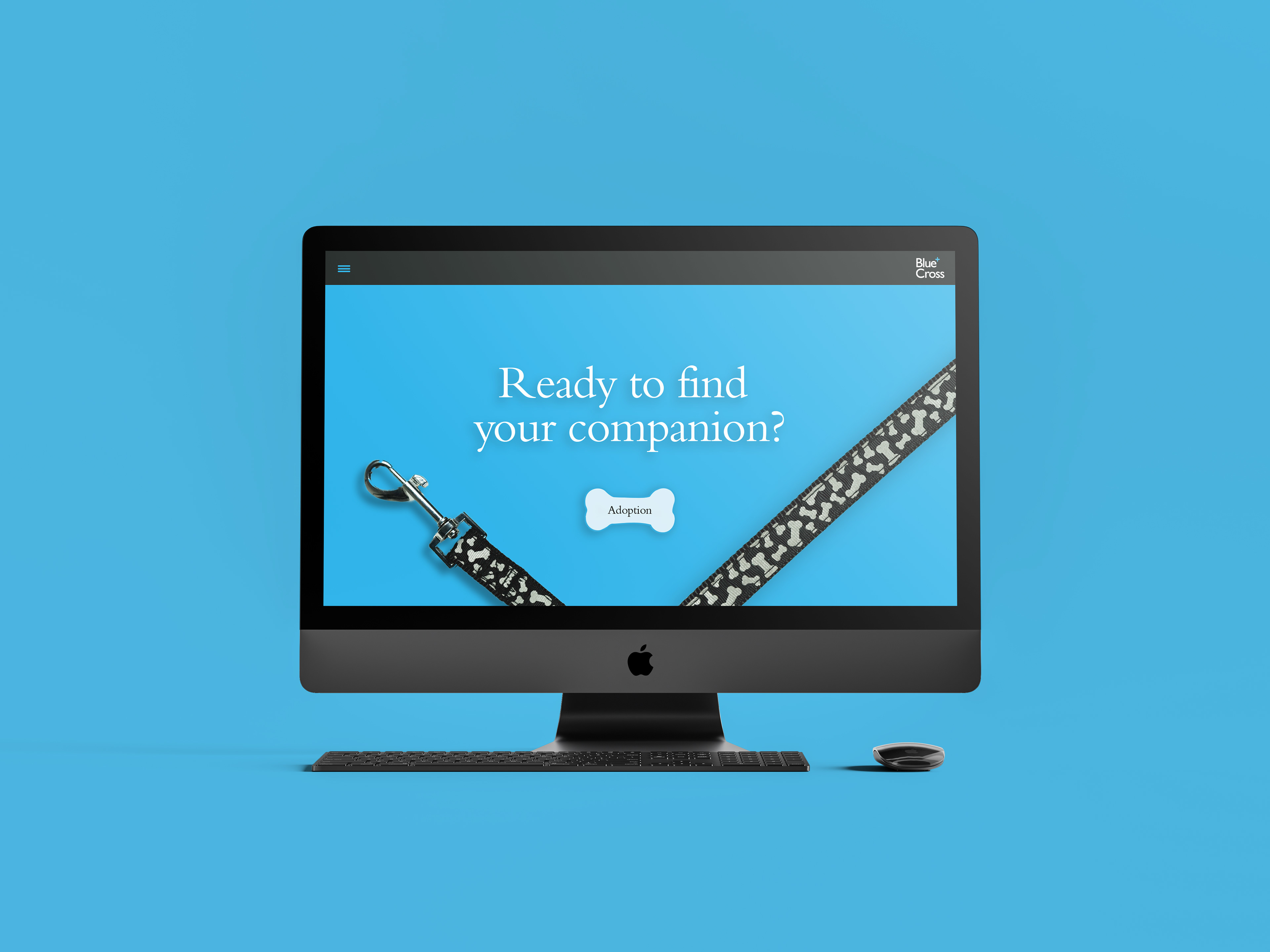 I redesigned the Blue Cross website to make the adventure of adopting an animal as easy as it can be. The website allows the user to find out key information about each animal and what they do and don't like.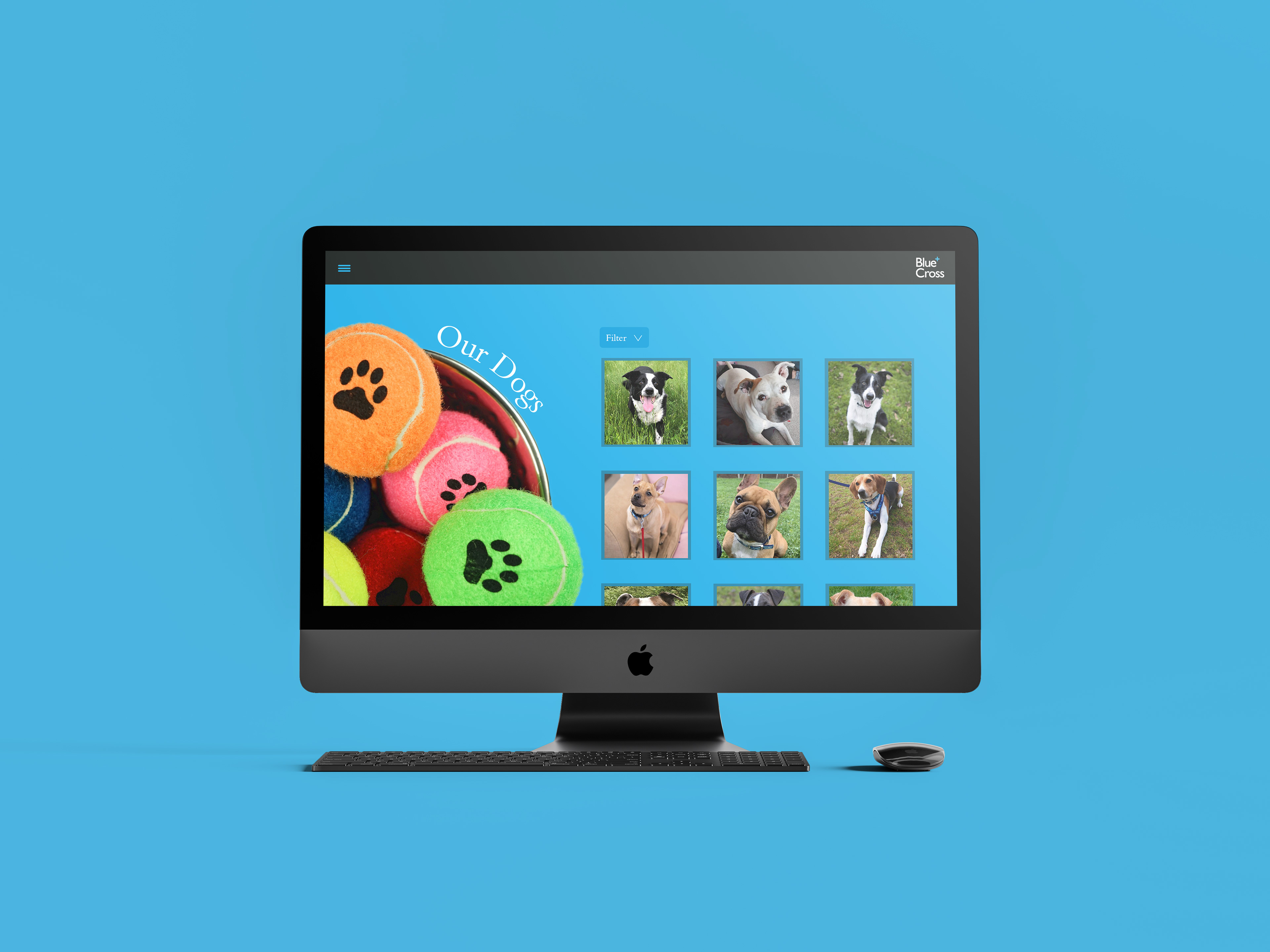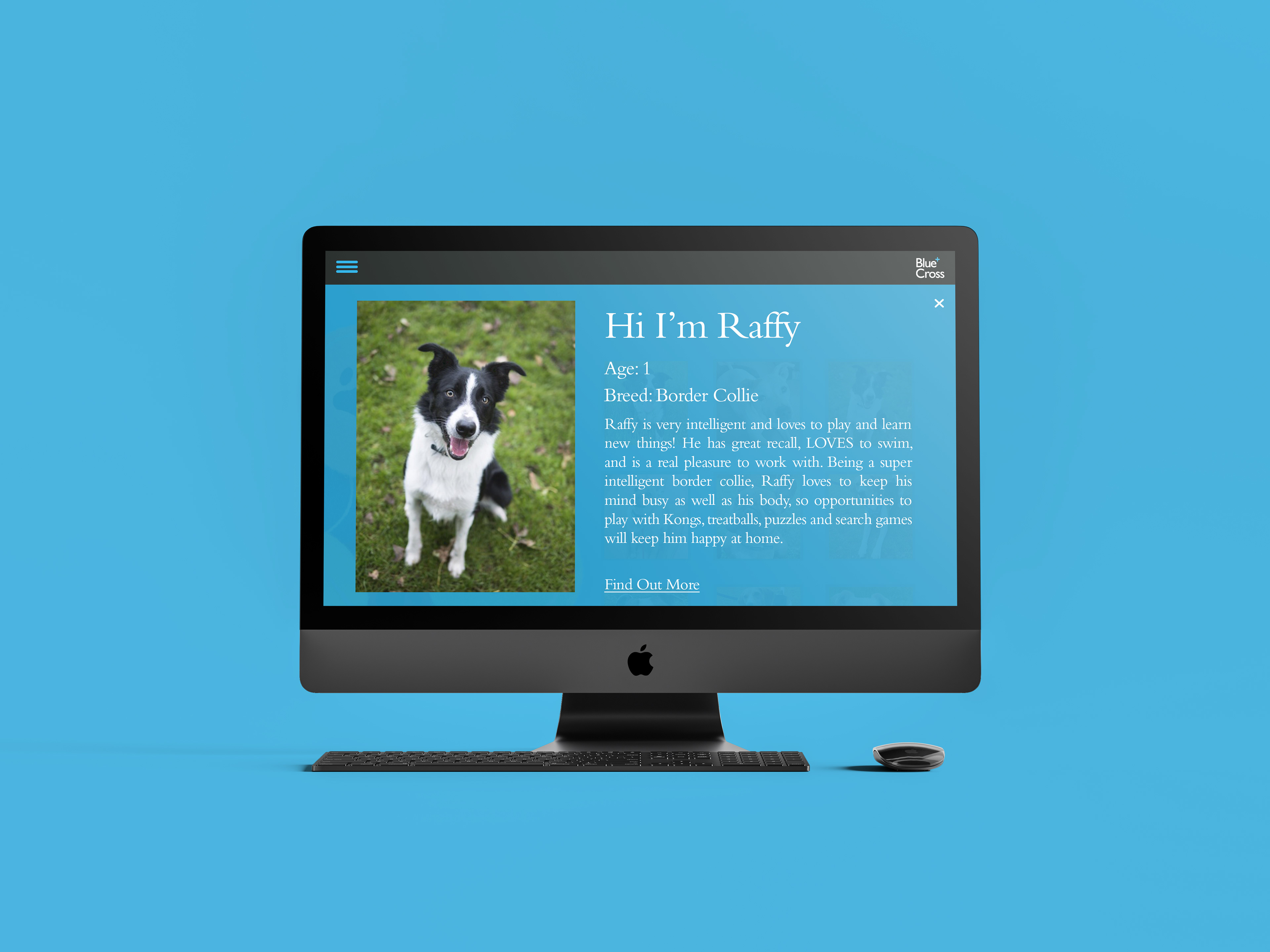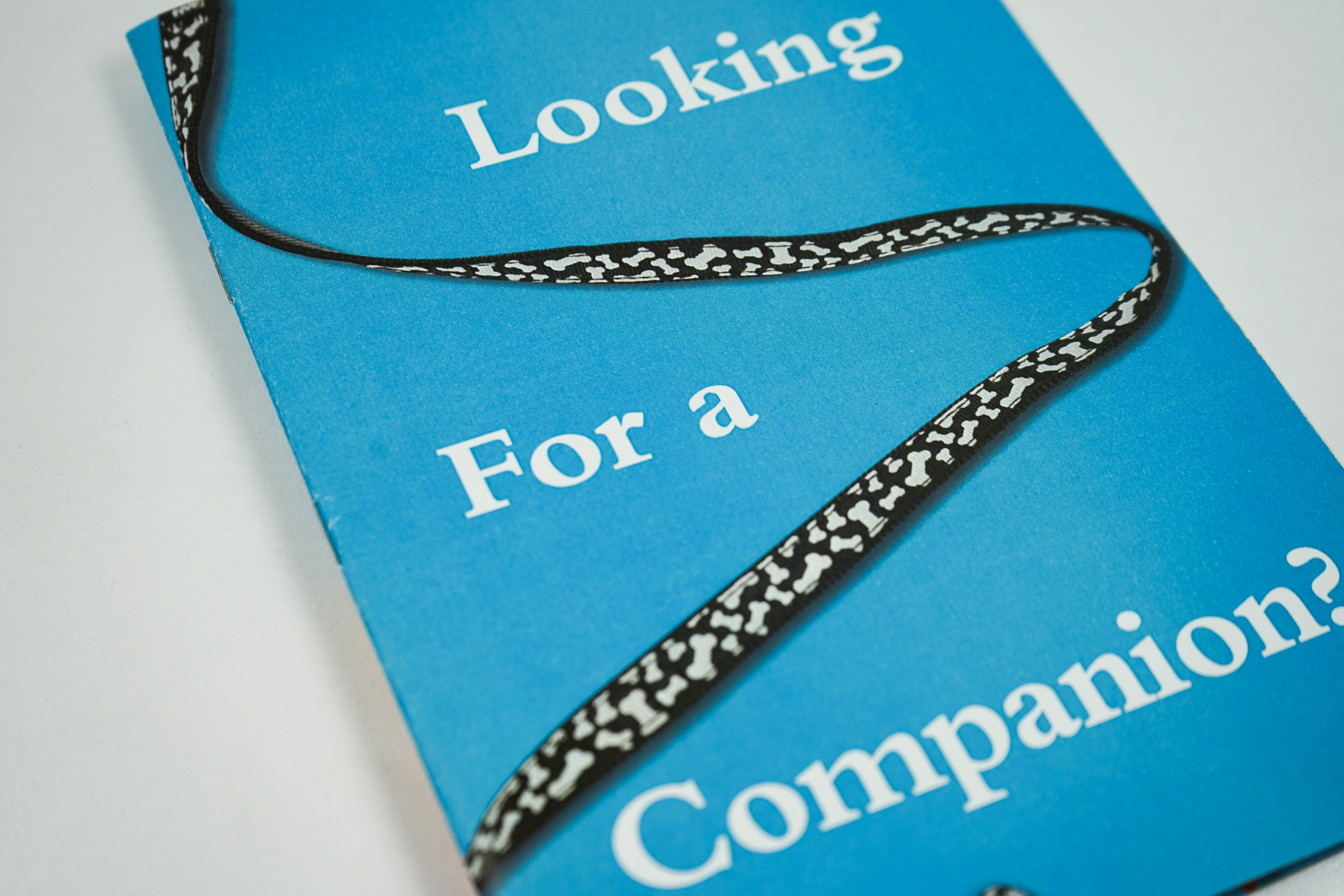 As well as updating the BlueCross website I also designed an editorial booklet that can be given to home owners looking to find out more about rehoming a Blue Cross animal.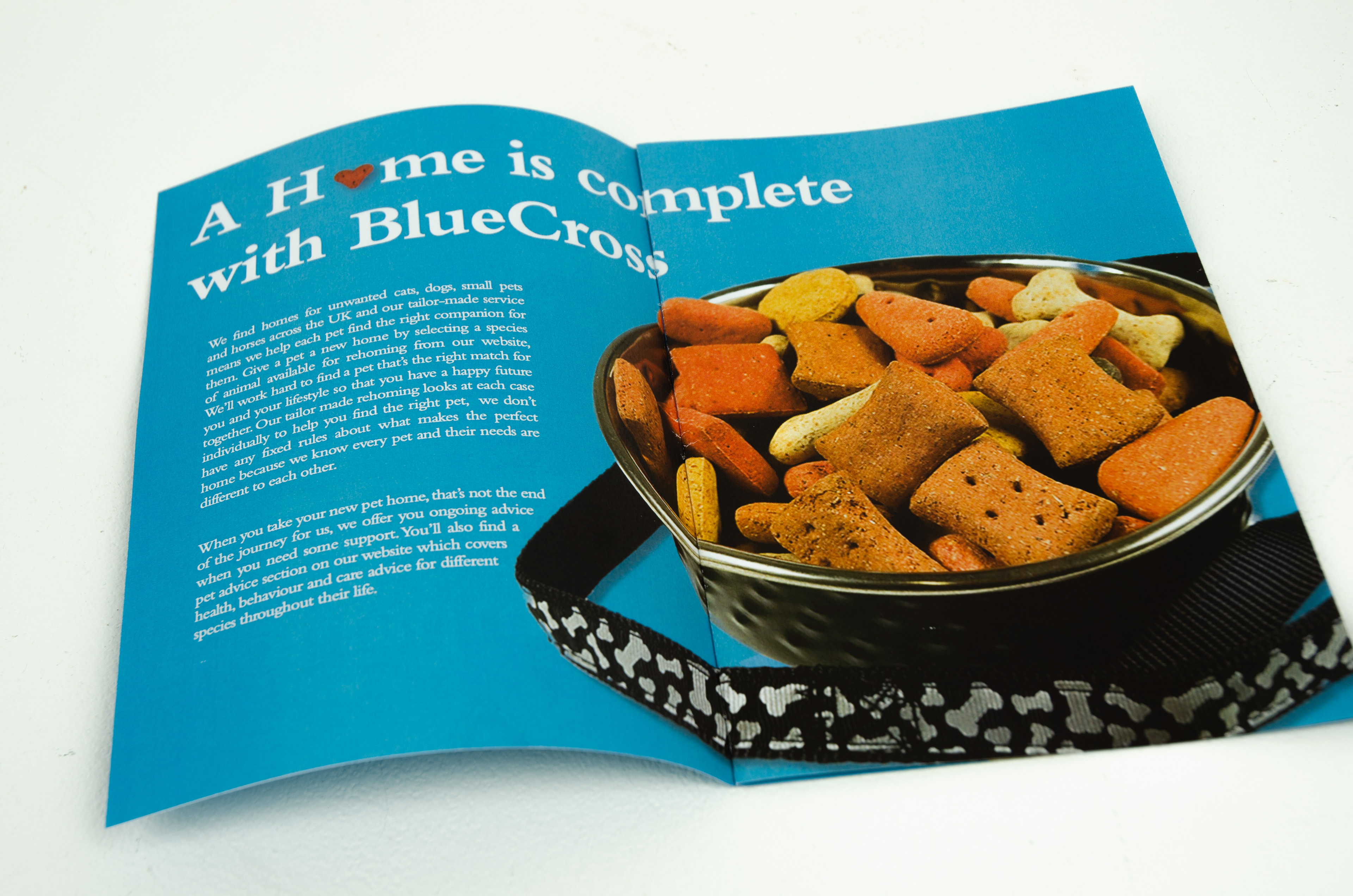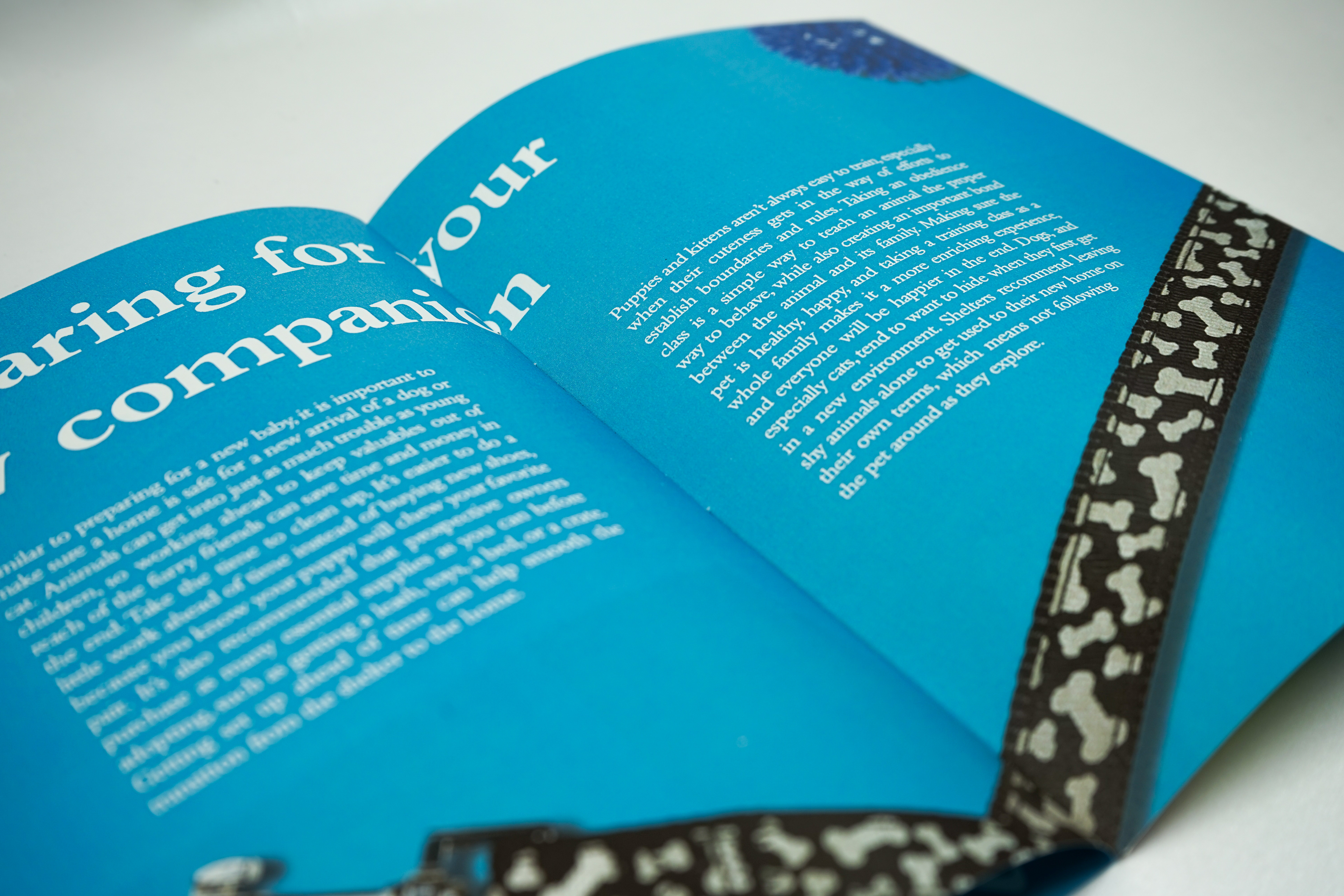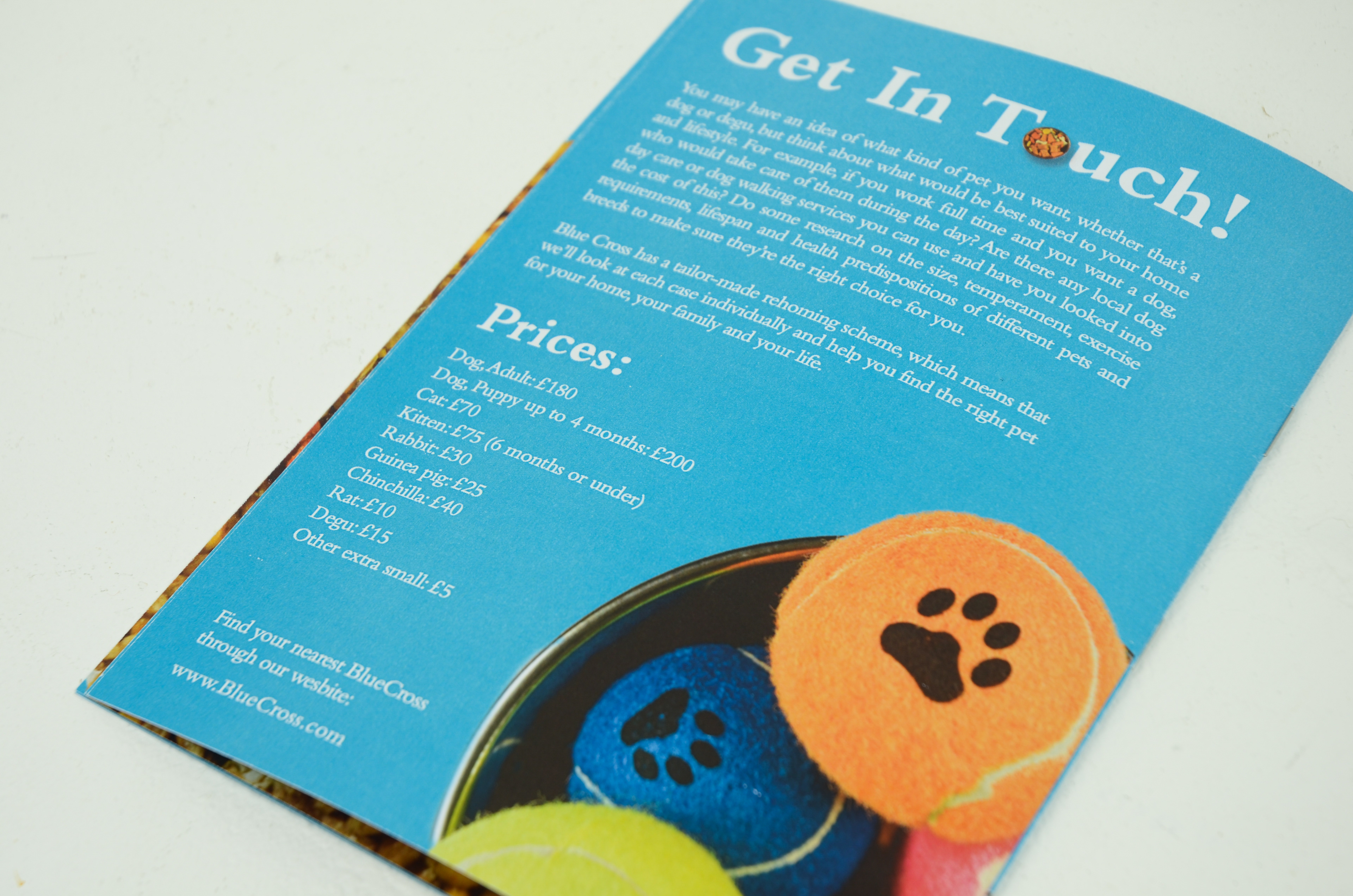 I visualised the idea of companionship within the posters through using the saying of 'A Home feels complete with a". This was repeated across multiple posters targeting each animal available from Blue Cross.

Photography played a key role within this project, by photographing items that are related to these animals I was able to use these within the posters through replacement of the 'O' as well as using them as decorative features across the Blue Cross booklet adoption guide.